August 30, 2019 |
Mobile
How Much Does It Cost to Build a Mobile App?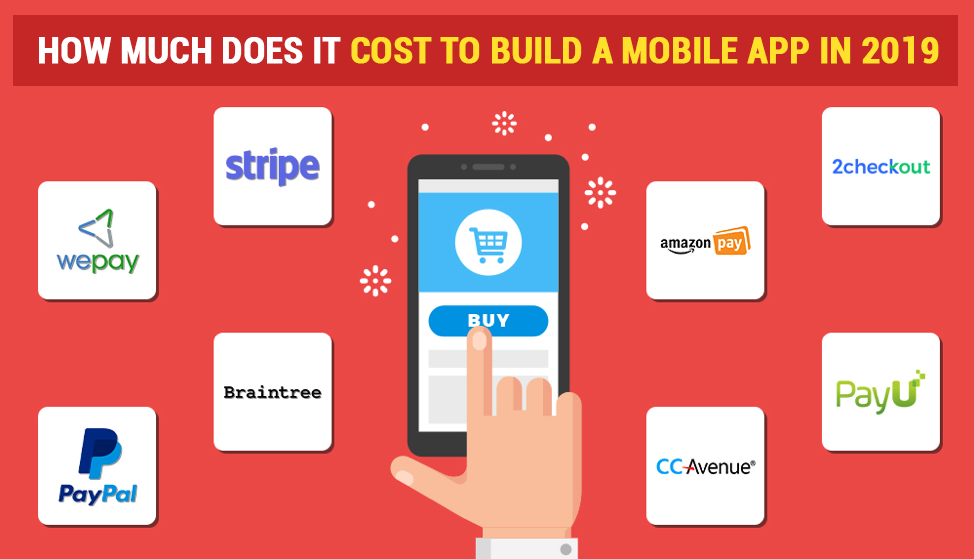 The mobile app industry is going to witness a humongous rise in terms of revenue in the coming years.
To give you an idea, the revenue generation would rise from 461 billion as of 2019, to 935 billion in 2023, i.e., more than twice the current revenue.
It's very obvious from the above data that the app industry is going to experience a huge influx of new entrants with new offerings for consumers.
If you are one of them, let's provide you with an idea of the average cost you would incur for creating your app.
Firstly, there are three factors that will primarily influence your app development costs, namely:
1. The project complexity
2. The level of expertise of the designer that you are hiring
3. The number of platforms you are designing your app for.
However, the geographic location that you also choose heavily influences your overall app development cost.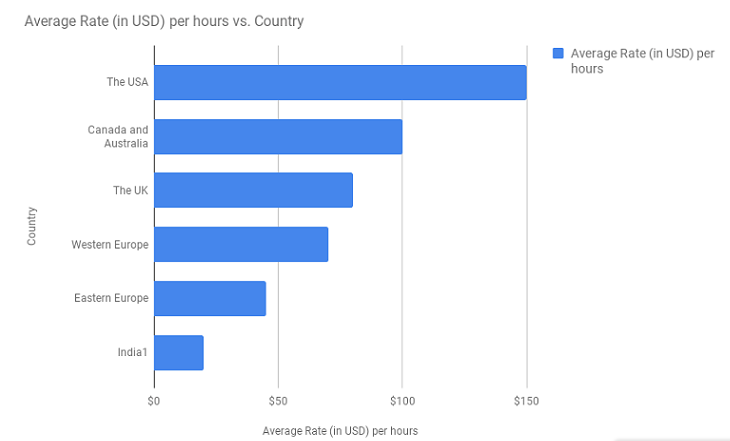 The above graph shows the most prominent app development destinations in the world today, and the average hourly charges.
India emerges out to be the cheapest country for app development, with hourly rates of less than 25 USD, per hour.
Android, the costlier platform:
Developing an app on the android platform would generally cost you more than IOS. This is because an android app always has to be designed for a wide variety of devices being offered by different brands, as opposed to just a single device in case of IOS.
How project complexity influences the cost:
Based on complexity, we can divide an app development project according to three basic types:
1) Simple
Minimum time: 100 hours
Minimum cost: $5000-$10000
These apps are generally built for a single platform only.
Their app designing is the most basic and mainly consists of standard, platform-specific elements that are quite easy to implement.
 
There are very few custom based elements or animations in these apps.
2) Moderate
Minimum time: 200 hours
Cost: $10000-$20000
Whatsapp is an ideal example of a moderate complexity app. Apparently, the app looks very simple, but has a lot of custom elements additional screens, well-designed interactions, and the types of data that you can share through a message.
 
These apps are generally developed for more than one platform.
3) Complex
Minimum time: 400 hours
Cost: more than: $20000
Generally, most apps in play store and app store belong to the category of simple to moderate.
 
Complex apps generally include apps that have an extensive amount of custom and personalized elements.
 
Massive graphics-intensive games also form part of a complex app.
App release costs:
Releasing costs also form a significant part of the overall mobile app development cost.
When it comes to releasing an app on Google's play store, a onetime fee of $25 has to be paid. However, apple's app store charges $99 yearly for an app release. If you want your app to be accessed exclusively within your organization, there would be a different fee. For the App store, you have to purchase the "Apple developer enterprise program, that costs $299 yearly. When it comes to android, this service is free.
App Maintenance Costs:
Your app maintenance cost is something that you have to incur permanently throughout the life of your app. Major costs in this category are:
Fixing Bugs
Adding new features to your app
Upgrading to latest OS versions
Maintaining app stability
Development companies generally do not provide you with lots of options when it comes to app maintenance.

There are two models, namely On-demand, that charge you hourly and full time that charges a fixed amount or hourly rates as well.

Other than this, there are some regular default payments that you have to make namely domain name costs (10 to $15, yearly), server hosting costs ($40-$ 200, annually).

Conclusion:
The final cost you incur may also be influenced by your app's segment, such as gaming, business, lifestyle, etc. 

Author Bio– Hi There, I am Shaun Williams, a content writer with Goodfirms, a research platform for DevOps and Game Development companies, among many others. I enjoy communicating ideas and knowledge creatively and also ensure that the readers never suffer from boredom while reading my posts.

[supsystic-social-sharing id='1']