September 24, 2019 |
Mobile
What you must consider before making Flower Delivery App?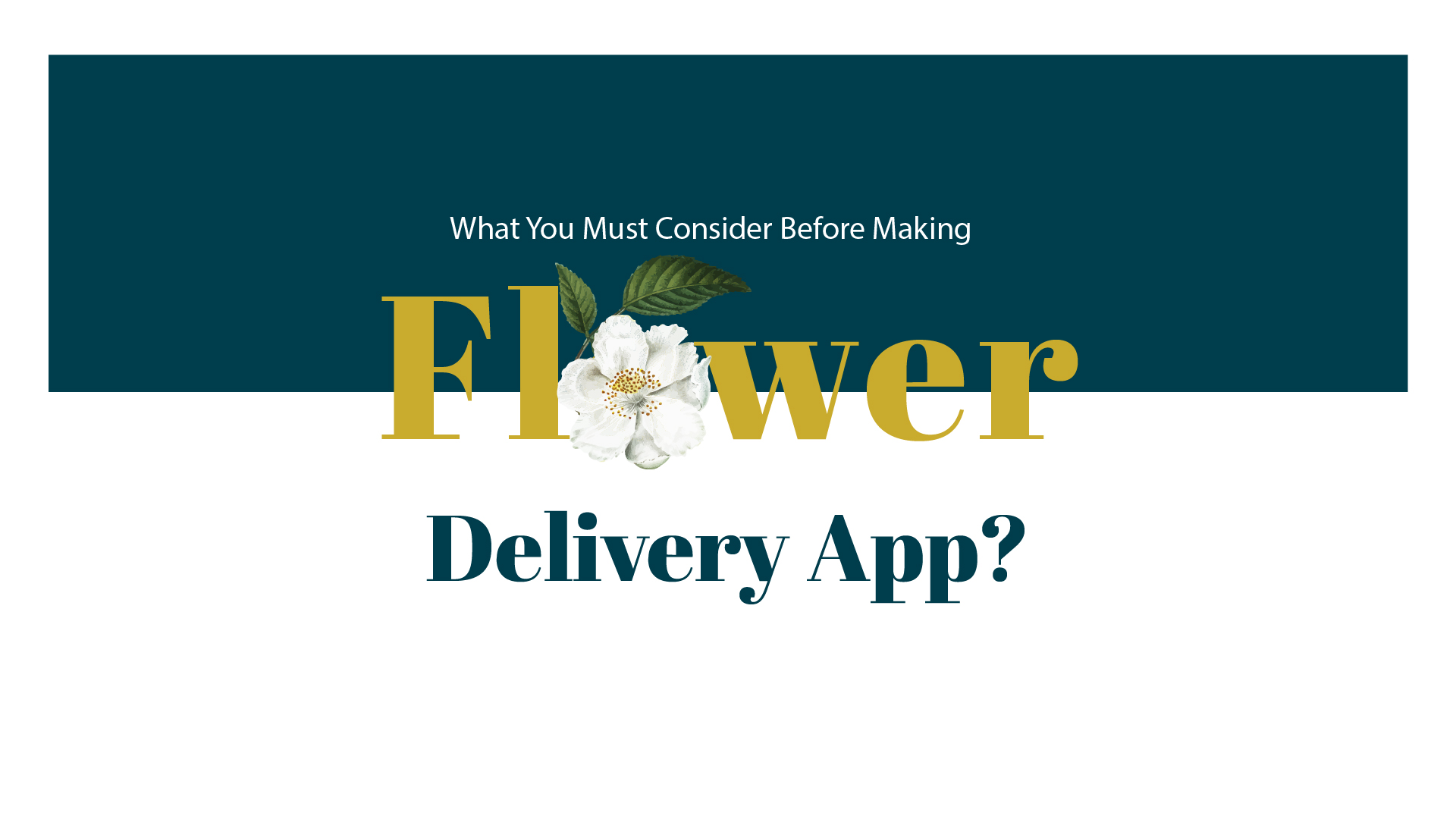 I wish if there was a mobile app, through which I can send flowers to my sis, its her wedding anniversary today, and I missed sending my wishes to her/ Our client is in Canada, how to wish him exceptionally from another country?
These are some of the most common situations which we all deal with on the personal and the professional space on a daily basis, but not the incredible idea crosses our mind which can really lift the spirit of the receiver and make them stay happy.
Am I talking something insane or is there really something in the app technology, that is available today and can change the game completely?
Well, this is very much possible and the credit must be given to App Technology!
Yes, that same app technology which brings us our cab on our door and our favorite food to our table, that same technology is able to help us in giving the most memorable experience to our loved ones and friends, or even the clients with whom we share the formal yet cordial relationship, and that is all possible with the Flower Delivery Mobile App.
Are you shocked?
You mustn't and the reason is very simple, the app technology has reached an advanced level, wherein the number of new services is much accessible on the fingertips.
A flower delivery app lets you select your favorite bouquet or customize as per your need and mood or occasion and add some gifts, so you can mark a memorable experience for your loved ones.
Now you must be wondering what all it takes to make an app for flower delivery since the concept is new and more unique, so how you can do justice with it.
Fret not, this is what I am here for, and with this blog post, I am going to give full coverage of what all must be included to get a successful app recipe of your product.
So what are you waiting for, let's begin the journey.
Actually, there are multiple factors which are present in an app platform and help it to grow successful, and an app for your flower shop or flower delivery business or startup must consider certain factors, such as:
1.) Delivery time frame & Quality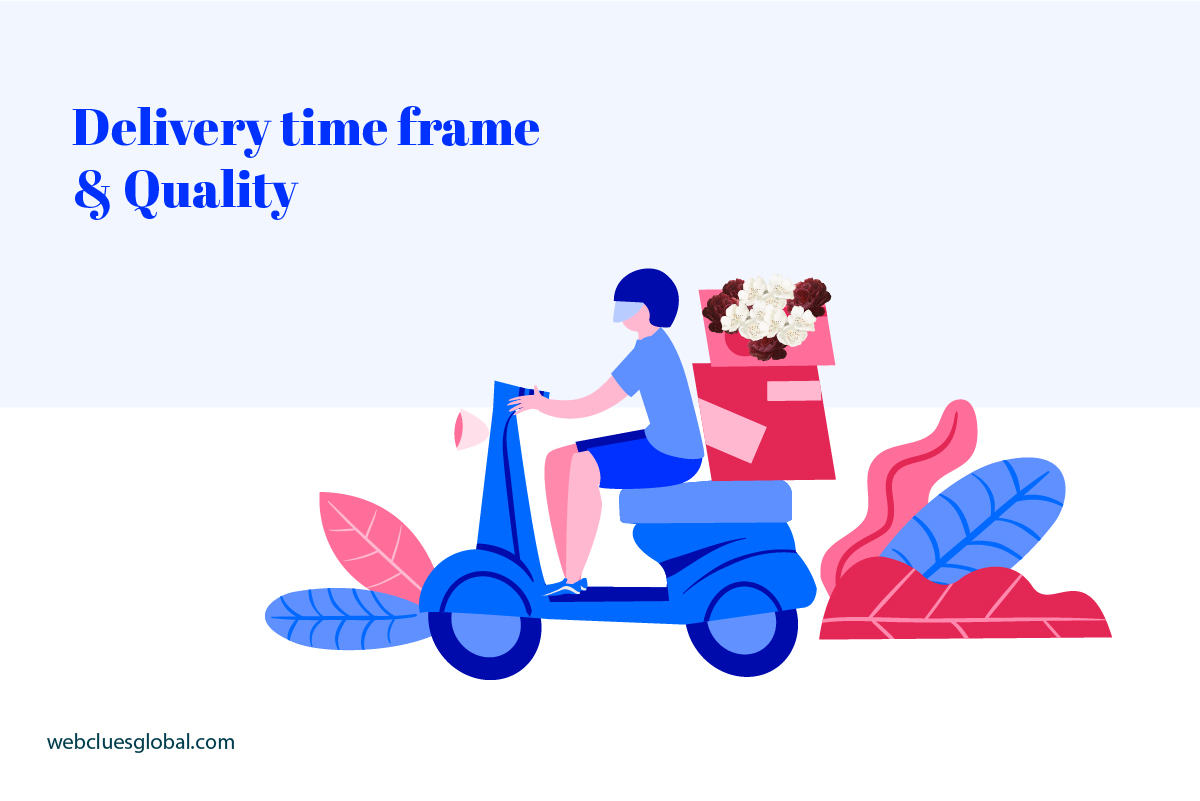 For a normal user the app means convenience and if you are unable to provide convenience to the user, then no matter what you are selling and where you are selling, your user would never like it.
Hence, it is very important for you to pick out the right delivery time frame for your app, and get it managed efficiently.
The timely delivery in this on-demand service app is the prime motto and then the quality of flowers, so if you are willing to get into the preferred app list of your audience then keep a closer check on delivery time & quality.
2.) Improve App UI/UX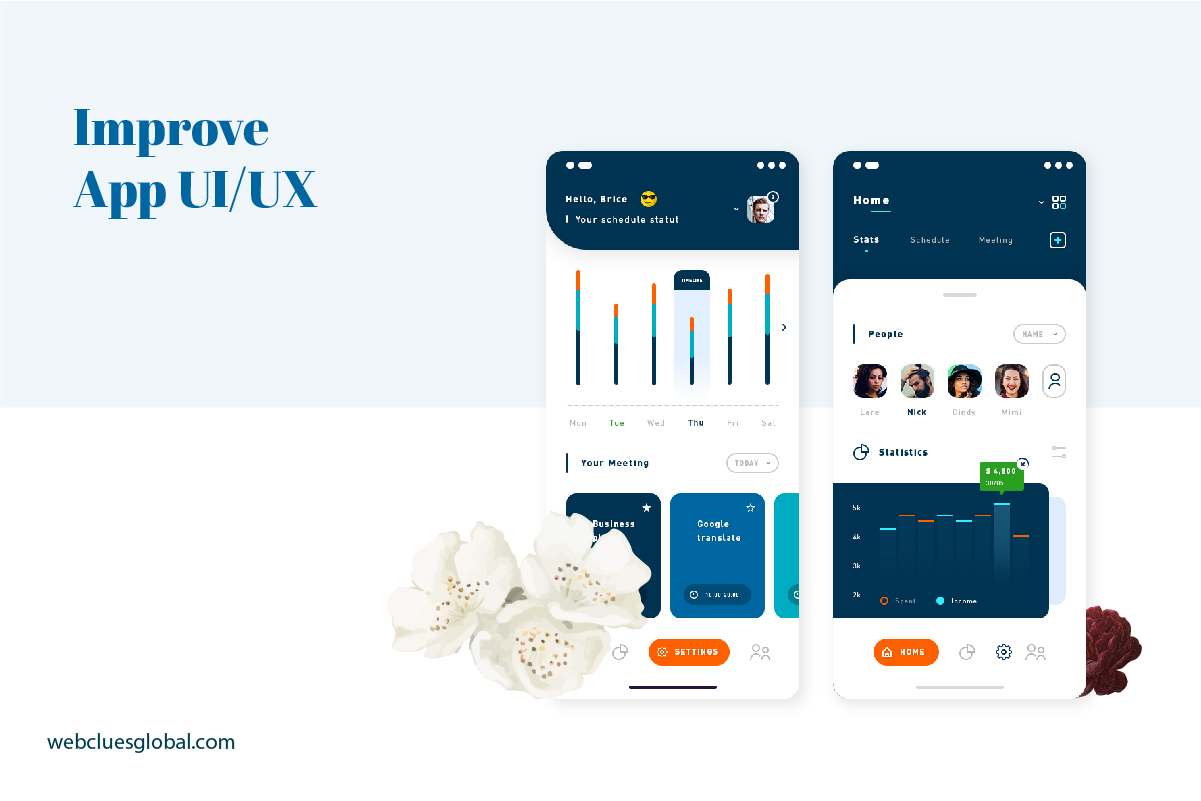 If an app is too much complex and challenging and requiring the users to use the tutorial to access your app, this all means one thing that you have lost your users.
Apps which have challenging UI & UX are never opened again second time, and rather are uninstalled. Therefore, don't be over-creative with the design approach, but keep it clean and simple.
3.) Understand your users' requirements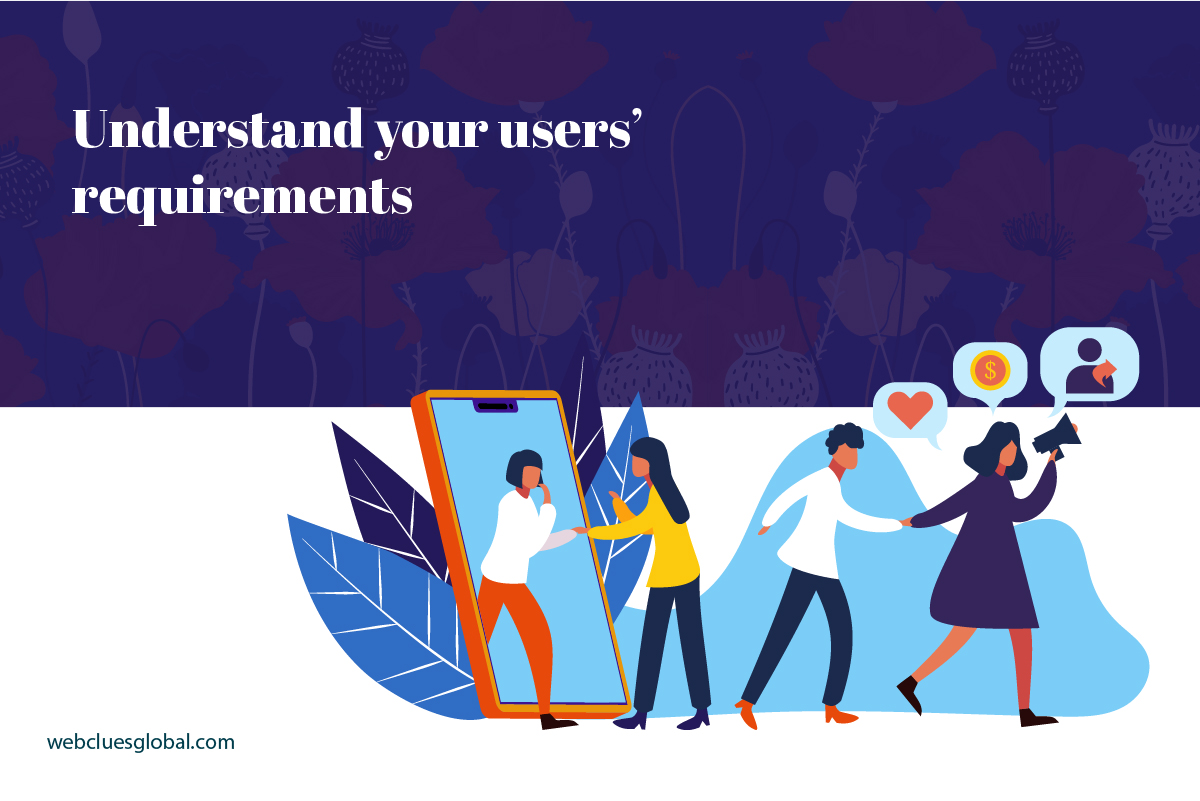 You cannot sell ice to Eskimos!
This phrase fits here well, because if you don't know which type of bouquet or tye of flowers or on which occasion people prefer to send flowers, then you can never attain a successful app product.
An app is the vision of the businessman but is only based on the users' requirements. So here don't trust your GUTS, but trust the research.
Invest some time, find out what your users want and what they don't, which month is more flower-sharing or which specific occasion or time people prefer to sen flowers, and what type of flowers they like.
In accordance with set up your app and its offered functionalities and the features.
Now the next point comes that which type of panels, features, and other essentials are required to get a flower app?
So just keep reading this post to unleash some of the magical ingredients to be included in your app to be successful.
Panels in the App: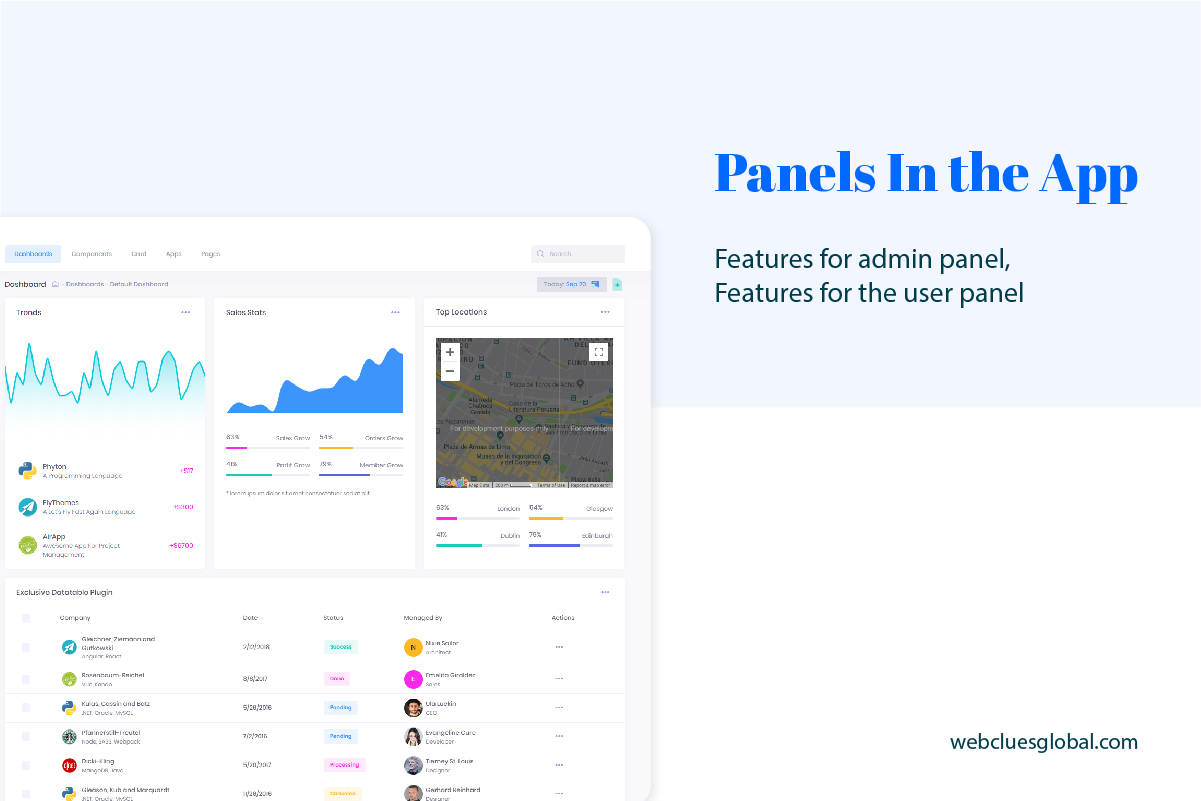 User panel
Admin panel
Features for the user panel:
Login/Sign Up– This feature lets the users log in with their email accounts or social media credentials.
Preview flowers and details– Here users get access to view the flowers and bouquet arrangements and get the details about the flowers.
Filters– Filters is the best feature in your app, which lets the users to easily find what they are looking for in the app.
Payment Options– In this feature, you can include the different types of payment options, like COD, card, net banking or PayPal to create a seamless way to the audience.
Order History– Users can check what they have ordered before, and can repeat their previous orders.
Order Tracking– This allows users to track their orders within the app. Reviews and feedback- Users can leave feedback and write reviews.
Features for admin panel:
Login– The admin can view all the order registered and process them according to the time frame.
Payment dashboard– With this admin can track and analyze the payments made by the users.
Order & Fleet management– This feature allows the admin to assign order requests to the drivers according to their schedule.
Settings– Here admin has all the rights to update all the flower categories, gift combos, any offer or new arrival on the app.
Marketing Management– This lets the admin manage all the advertisements, email templates, banners and promotional campaigns running.
Pop-up notification– For any new flower, occasion or any new offer/discount which can help your users to keep coming back to your app this feature works like a magic. Also, you can remind your users about the orders that they have added to their cart and left it there only.
Cloud Management– With cloud management, you can streamline the app functionality and simplify and make the flower delivery app more convenient.
Social media share– Although it is not a new feature but trust me by adding this on your app, works not just as a personalized functionality to the users, bit also work as word-to-mouth marketing for your app too.
Delivery Preferences– Any specific time if users want the flowers to be delivered or any particular timings even, so this must be taken as an additional feature.
Customized Notes– You must give the option to your users to add a personal note or letter to the arrangement. This would create more value for the users.
Multi-currency– The currency plays a major role, as this feature lets the users pay the amount in their own currency, and remove the unnecessary hassle of payment.
These are some of the must-have ingredients to be added in your flower delivery app, but there can be more as recommended by your chosen Mobile App Development Company.

Hence you need to reach out to the team of experts from WebClues Global to get the best possible features to be included your app platform.

[supsystic-social-sharing id='1']