October 13, 2018 |
Web
When online Food ordering meets the market place! Let's have some glance on its future scope and possibilities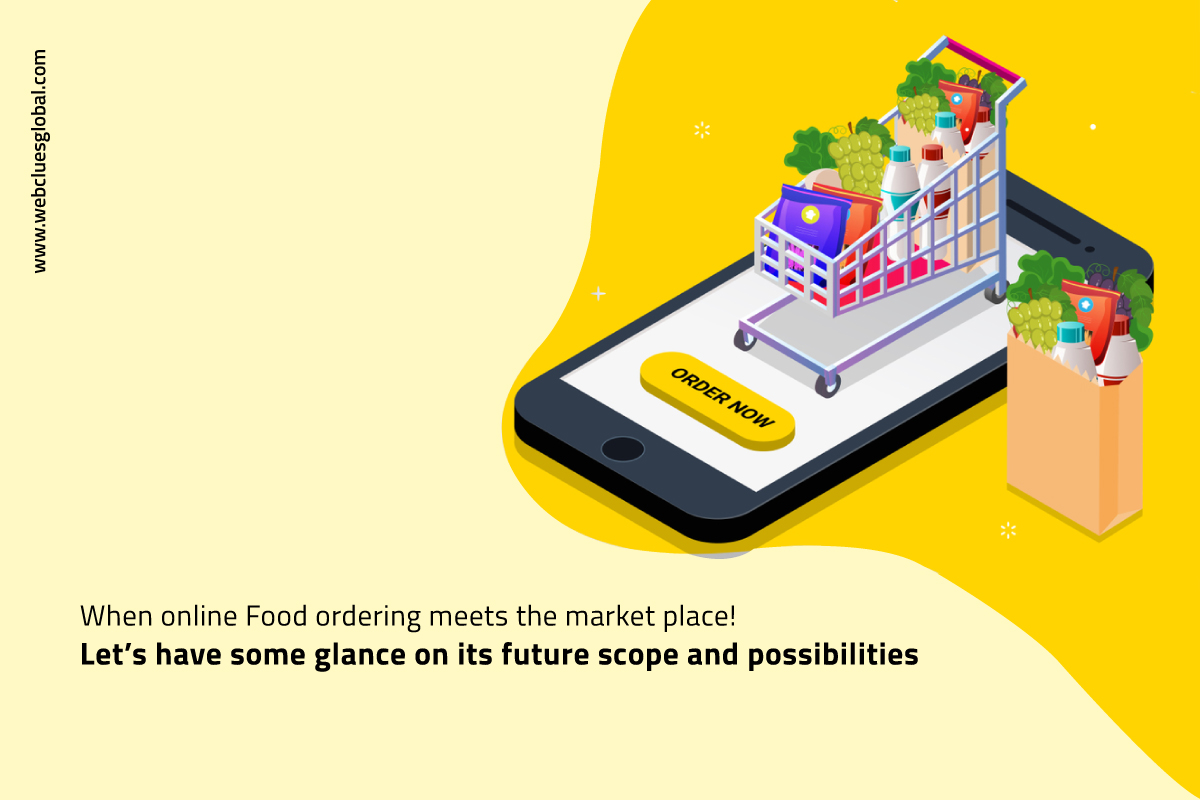 Back home after a long, busy day of hard work? Feel a sharp pinch of hunger? Debating between heading to a fancy restaurant for a meal or changing into your comfy pyjamas and relying on the leftovers in the fridge? What's better than eating your favourite food from your top restaurant with comfort at home – Get your food delivered to your doorstep!
A solution to your comfort zone is by ordering food at your door step.
Online food ordering and delivery marketplace is taking its peak day by day and found 15% growth on quarterly basis as from January to September last year, according to the RedSeer survey. It has noted 4, 00,000 basic clocking during the September quarter. To touch this overwhelming clock major role was played by Zomato, Swiggy and Foodpanda.
With their rising demand their main focus is to deliver food in minimal time as per the records they took 47 minutes in the December quarter of 2016 whereas they managed to reduce that time to 42 minutes by the quarter of September in 2017. As, they are always keen to make it least accordance to upcoming years which will help to grow more customers' thereby boosting customer satisfaction.
To maintain their demand in online store they must focus on:-
Expanding their cuisines
More you offer more you attract. As people are always keen to try different food at different cuisines. So, if you offer large variety of cuisine it will have great overall impact in food industry as well as to customers.
Current trends in Delivery sector
Staying updated with latest trend is a most import part of business. Thus, by providing various options regarding delivery like on-time delivery or delivery within certain time-frame as introduced by dominos that if it won't deliver in 30 minutes then they will serve your food for free.
Investment in logistics
There are logistics providers in food industry as well. As for Mc Donald's and Pizza Hut there is local partner called RadhaKrishna Foodland who provides logistics for this food company.
Expanding Delivery Agents
Investment to such delivery agents includes rent, designing interiors, furniture and so on. By leveraging this you can create your business identity with same profile everywhere and thereby covering most of the area which leads to expand your business.
[supsystic-social-sharing id='1']