October 13, 2018 |
Web
Want to build e-Commerce website from scratch?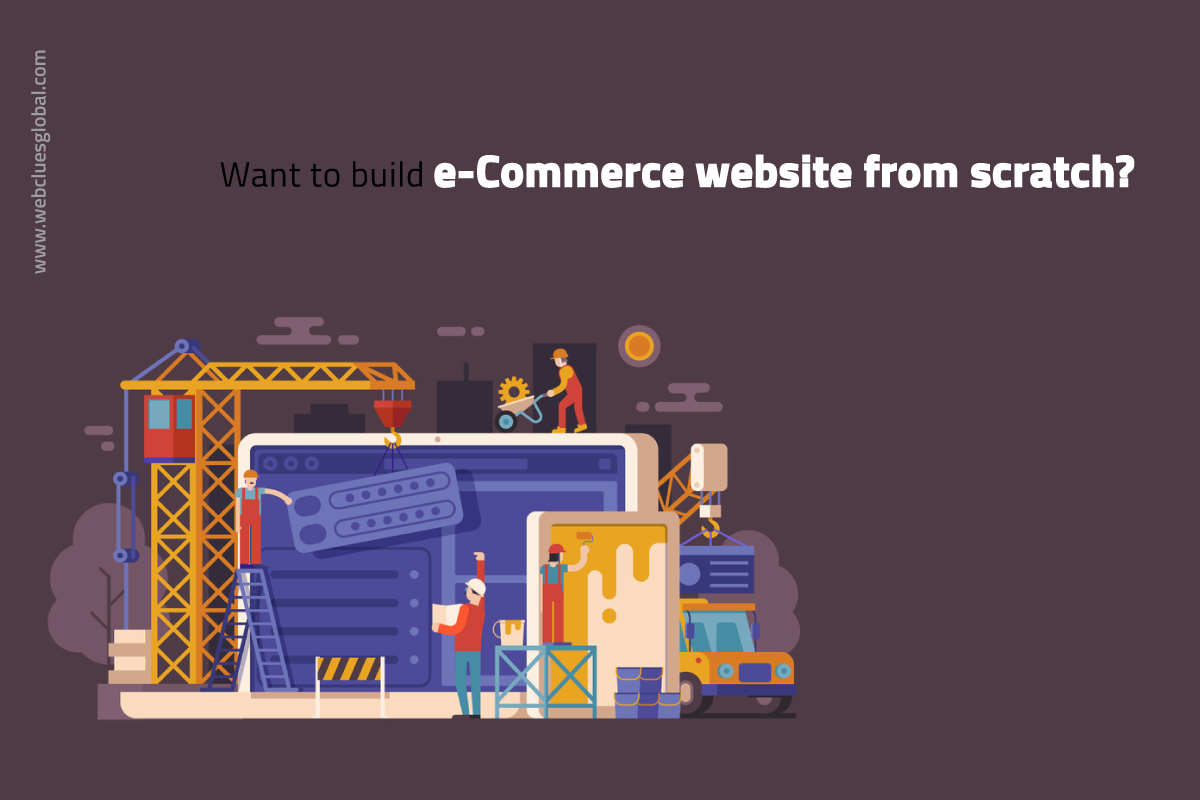 Here is solution to that
Inform your audience about you and your products
Do you know according to the research 40% of worldwide internet users have bought products online using e-Commerce business. So, to start your e-commerce with competitive market first thing you need is a product to sell and figure out the possibilities before you start your e-Commerce website building.
Let's start a step to build your customized e-Commerce website by following certain distinctive steps as below:-
1. Select a product for e-Commerce market
If you've been dreaming of setting up an online storefront, then you might already have a product in mind to sell. No matter with any category either could be a homemade or machine made your product should standalone in the market. If for particular product is already developed and available in the market, consider whether your product is unique in terms of design or functionality that too with a good pricing standard.
2. The important thing to set is product price!
Pricing is an important aspect to define your product in the market as it should not be too high which results in avoidance or you won't make enough sales neither price should be too low which defines fake or poor quality product. Pricing should be moderate which actually defines your product.
So, to figure out what matters the pricing let's go through some points of your business finances:-
Material Cost
Web Hosting
Taxes
Shipping
Marketing Cost
Payment Gateways
3. Select your Web Hosting Agent
There are many web hosting agents available online with their different prices and features you can choose any amongst them as per your requirements and make payment accordingly. But when it comes with market place one can choose amongst Amazon or Etsy.
An e-Commerce application like Magento helps to make it easy for you to list your products, set prices of it and add shopping cart to your website. They ensure about the process of selling with full satisfaction of both clients as well as seller, so that you can concentrate on selling.
4. Choose your brand and its Domain name
Branding your name is an important thing to which you can direct people to your online store like e-Commercewebsite.com. Name of your e-Commerce website should be unique and easy that helps to point people to your website.
For selling your products, words and phrases that are used should mean something that defines products perfectly.
5. Build your e-Commerce website
There are many merchant site builders available online which you can work from rather than building your website from scratch. Developing a website needs a plan which includes different pages like:
Home page to display various products with their categories
Contact us page in case of any issue regarding the product
About us page that includes brief about your company
Notification page shows updates regarding your new products
6. Create a merchant account
For any purchase of products it requires a merchant account in which you can receive your money no matter that transaction is made with any credit card, debit card or e-wallet. There are many merchants' brands deals with small as well as big business which you can rely like PayPal, blue pay and pay simple.
7. Start earning profits!
Now it's time to make some hefty profits!

After successful launch you should promote your business by giving advertisement in newspaper, magazines, etc. It should also include social media promotion and should also involve some paid promotions. Even you should talk to your friends about it and bring it up in any event around town to attract people who are interested with your products.

[supsystic-social-sharing id='1']