May 05, 2020 |
Web
Magento Development– How to Develop ECommerce Websites with Richer Look?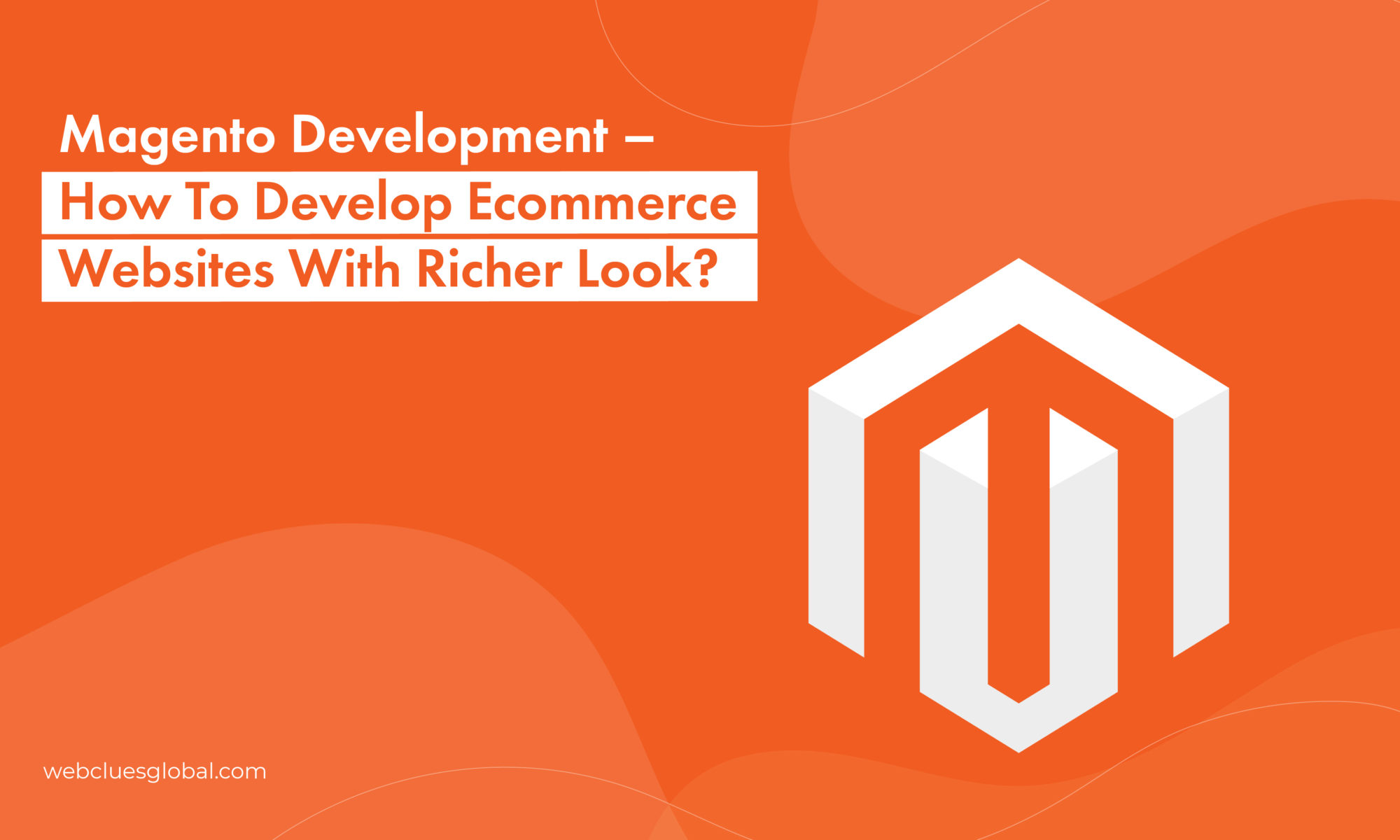 Magento development is the talk of the town, especially for websites that require a rich look in an ecommerce platform. To create a website using Magento development service, it is important that you know the cost charged by a Magento Website Development Company. Depending on your website features and framework, you can either hire Magento developers or outsource it to a Magento Development Agency.
Benefits of having a Magento development website:
Magento is a popular community edition that is open source and free to use
It has easy-to-use and simple features that help you crack down website complexity
It provides a flexible content management system so that you can easily edit or modify content according to your need
Magento has inbuilt advanced SEO function that supports in high page ranking in multiple search engines
It provides a highly scalable design and a wide range of network support. Anytime you can get help from the Magento Community, which has Magento developers worldwide
Key features of Magento:
If you are developing a website application based on Magento, then as a developer it is important for you to have expertise.
Analytics and Reporting: The Magento report is integrated with Google Analytics and it becomes easy for you to generate several performance reports of your website.
Product Browsing: You get access to create wishlist, multiple images for products and options for extensive reviews.
Catalog Browsing: This feature offers advanced filtering and comparison of the products, along with the simple and easy navigation system.
Catalog Management: You can maintain and manage reports such as inventory, batch import and export of products, additional product attributes, etc.
Customer Accounts: This contains the complete details of the customer's address, order history of the customer along with order status details. In addition, it holds the details of customer's subscription, wish list and customized RSS feed details.
Customer Service: This feature provides Contact Us form, order tracking history, customizable order emails, etc.
Order Management: This feature lets you create orders through the admin area; multiple invoices shipments and credit memos; call center order creation option; etc.
Payment: Customers should find an easy payment option. At the same time, sites must offer different payment methods including mobile wallets, net banking, card payments, and so on.
Shipping: This feature lets you add shipping addresses to multiple destinations, flat rating shipping and support to FedEx or UPS XML (account rates).
Checkout: It is the page that every customer needs to pass before transferring payment, here developers must ensure about having desired security features including SSL support.
Search Engine Optimization: This feature provides Google Site Map support and complete search engine friendly page ranking.
International Support: This feature lets you develop multiple linguistic and currencies support, list of countries allowed for registration, purchasing, localization and shipping.
Marketing Promotion and Tools: This option gives access to coupons, discounts and various promo codes.
Site Management: Well, site management is nothing but monitoring site activity and to take complete control of it.
1. Simple Website: Simple design websites are developed basically to inform your customers about your business, products or services that you have and explain to them how efficient and effective you are in providing your product or service. It contains an About Us page, Home Page, the Services/Products Page and the Contact Page.
You may not be able to have any customized design and always appear as a static website. These kinds of websites can be built on a CMS panel using WordPress that has predefined themes.
2. Moderately Complex Website: A complex website establishes multiple databases and /or dynamic content to emphasize more on brand and then on products or services. Along with general informative pages, it has a few more additional pages such as Shopping carts, Product galleries, Blogs and News.
Your website is stored on a CMS panel with a complete customized design that lets you make changes to your website easily. The cost for developing such a website depends on the graphic skill set of the designer, on what browser compatibility does your website provide and the number of customized pages that you add apart from the standard template provided.
3. Highly Complex Website: This type of website though involves complexity in the development part but provides end to end customized features and stays in line with the latest trending web development features. Such websites may have the facility to process consumer input, calculate something and revert on analytic results. This can be built on any control panel comes as a complete tested web application and progresses well beyond the complexity involved.
How to Choose a Perfect Magento Development Company?
1. Determine What You Need: The First step for finding a potential company for your Magento site is to have a clear understanding of your requirements. Requirements like the business idea, business products, target customers, competitors, customer's expectations, and so, needs to be analyzed and finalized before working with the development team.
2. Budget Estimation: Second, you need to be familiar with financial data like how much you can turn around from the eCommerce venture and how much you can invest in developing an eCommerce website.
3. Check with Portfolio: Based on the data collected from the above mentioned 2 points, Magento developer's portfolio should be acquired. Knowing the strength and weaknesses of the Magento development team will play a handy role in completing the project effectively.
Also, always prefer references for picking the portfolio of a Magento development agency for developing your site. And of course, you should check those reviews and ratings over the development company to ensure about engaging with a reliable service provider.
What is the cost of building a Magento development website?
If you are operating from developed countries such as the USA, the UK, Australia or Ireland, then the following cost estimation may help you a while.
If you are trying to build a simple website, then you might be probably investing around $20,000 to $30,000.
If you are opting for a complex functionality, then you might be spending around $30,000 to $50,000.
If you want to develop a highly complex functionality, then you may require an investment from $50,000 to $100,000.
If you want to create websites in developing countries such as India, Pakistan, Thailand or Vietnam then you can take a look at the following estimation.
For simple functionality websites, you might have to spend around $2,000 to $5,000.
For complex functionality websites, it costs around $5,000 to $10,000.
For high complex websites, it may cost from $15,000 to $30,000.
Conclusion:

If you want to develop a great Magento website, you can take help from highly experienced developers or simply approach a Magento Development Company. They help you create the right framework of your ideas into a predefined design and develop a high-end and enriched website of your choice. Magento development is not that easy if you do not go through and learn every single aspect of coding involved. Self-learning and immediate implementation become the important aspects of a successful Magneto development.

[supsystic-social-sharing id='1']