November 02, 2018 |
Mobile
Impressed with Uber Taxi service? Now try food delivery from Uber itself!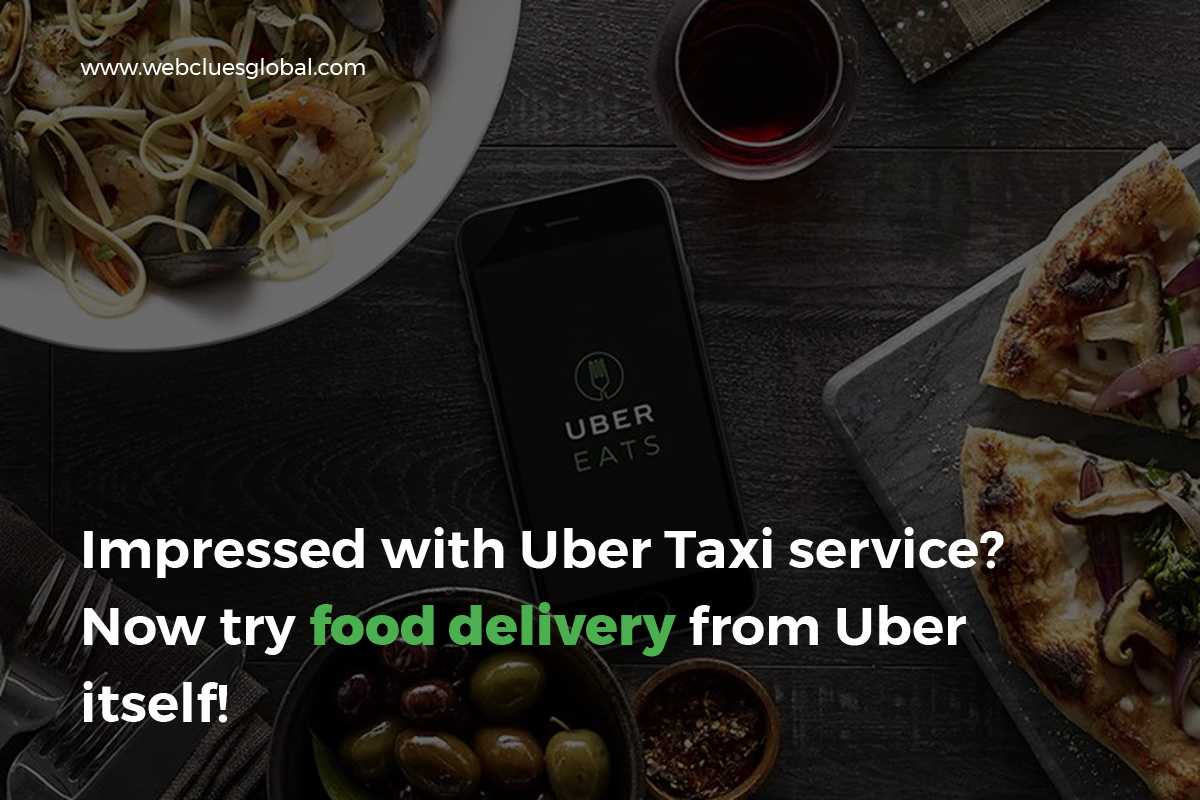 Instead of requesting rides from Uber, you can now order food and have drivers deliver it to you at your doorstep from your favorite restaurant in your city.
"Uber Eats offers a conductive way for people to get the food they love; opens up new economic opportunities for driver partners; and it empowers restaurants and chefs to connect with further customers," the company says at the time of launch.
Uber expanded their business with food delivery space known as UberEATS, an app that allows Uber users to order food from local restaurants. For UberEATS delivery drivers, it's a flexible job that pays drivers to pick up and drop off food orders from your preferred restaurants.
UberEATS has more indulgent vehicle requirements, so drivers with older cars who don't qualify for regular Uber ridesharing services can instead drive for UberEATS.
If you want to involve in this business and want to make money then you can apply directly with UberEATS on the UberEATS website without becoming an UberX driver, or if you're already a regular Uber driver you can opt this service by receiving EATS request. In the earlier days of EATS, only active UberX drivers could drive for EATS, so this is good news for those of you who don't qualifies for UberX.
Now, in extension to being able to rate their delivery person, consumers can also rate the restaurant on a scale from one to five stars and the particular menu items they received from the restaurant on thumbs up/thumbs down basis. For those browsing through the app for places to eat, the restaurant rating reflected will be counted on the last 90 days of data.
Unlike Uber's rating system for the drivers, there is no specific rating restaurants need to maintain in order to remain on the platform. However, restaurants do need to meet certain standards around quality, inappropriate behavior, not complying with food regulations and other elements that are laid out in Uber's community guidelines.
Uber said they will offer its food delivery service through its network of Uber driver-partners which already offers in your city as Uber taxi service, adding that the average delivery time is about 35 minutes after placing an order. Below provides the guidelines for how to use the Uber Eats for your customized food and restaurant.
How to use Uber Eats
Download the Uber Eats app on iOS or Android devices or can visit its website, ubereats.com
Pick the delivery location — list the address you would like the food order delivered to
Find your meal — browse local or nearby restaurants or can search by food type to find what you're looking for
Place your order on the go or can schedule it for later
Track the delivery progress — receive updates on your food order
[supsystic-social-sharing id='1']