June 29, 2020 |
Mobile
How Much Does it Cost to Build an E-commerce Mobile App?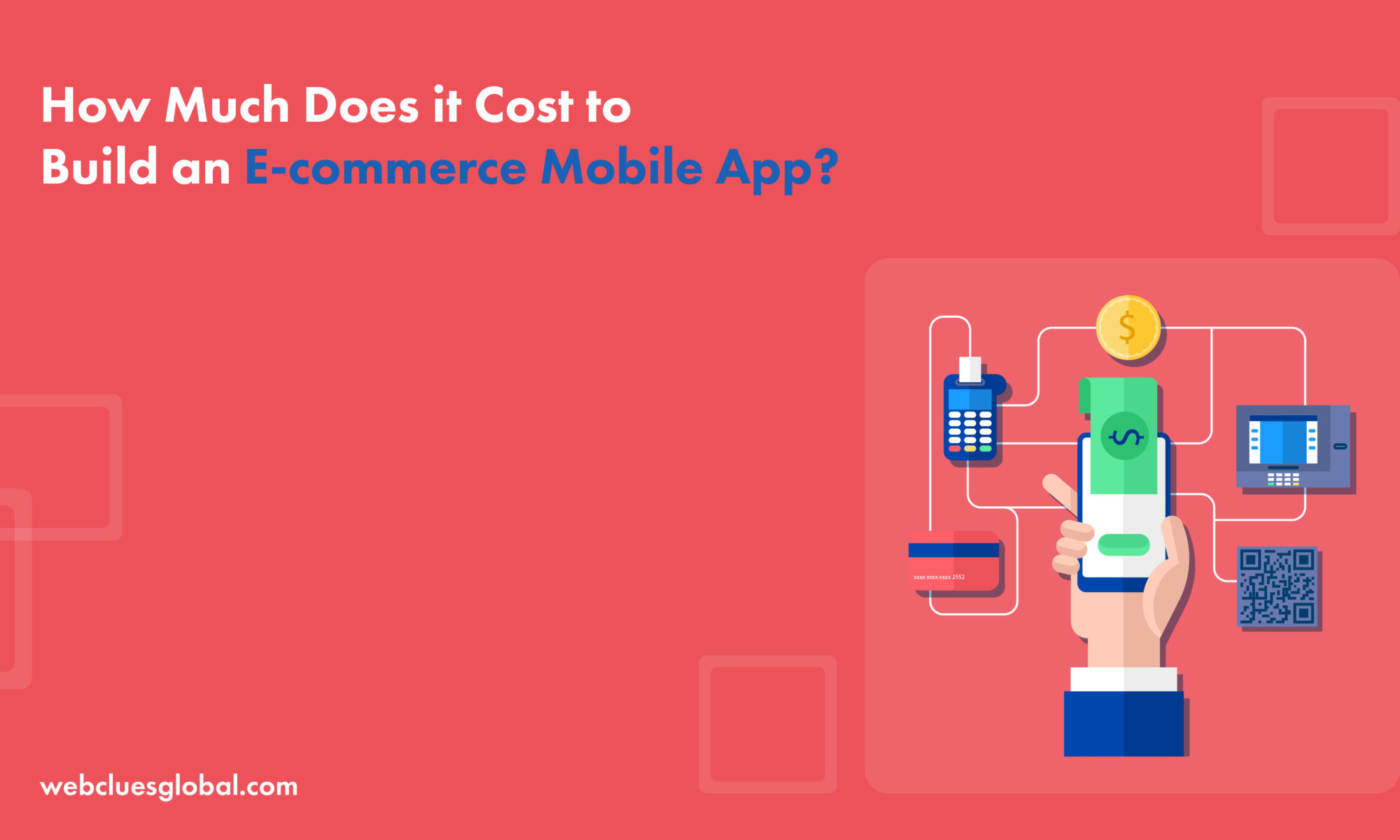 Have you ever thought about selling your products online? You have to explore the eCommerce and its benefits for doing online business in any niche. There is an undeniable proof of extraordinary benefits for business people who own and administrate the eCommerce store. Recent statistics regarding mobile retail commerce sales encourage business owners to invest in the eCommerce Development Services. You can decide and get the best-in-class nature of the e-commerce mobile app to make your business successful in different aspects. You can read honest reviews of companies specialized in e-commerce mobile app design and development services. You will make a well-informed decision to get the cheap and best e-commerce mobile app on time.
The cost of the e-commerce mobile app development service
All visitors to the official website of the ECommerce Mobile App Development Company nowadays get the most expected guidance from experienced and friendly personnel. You must clarify your doubts regarding the complex aspects of this service and make a good decision to use a customized yet affordable service. You have to think about what factors affect the cost of this service. This is because you can comply with the financial plan and get the first-class nature of the e-commerce app.
Why do consumers use e-commerce mobile apps?
Many consumers in our time are keen and happy to choose and use e-commerce apps. This is because of the following reasons.
Access a large inventory base almost immediately
Avoid going to the store
Compare products based on several factors such as prices
Receive deals and offers
Save time at the store
Save time by getting the curbside pickup
The complete flexibility to buy at any time
Easy-to-understand details about ECommerce Mobile App Development Service from a company of a good reputation nowadays give enough assistance required by everyone in the competitive business sector. You can take note of everything about this service and make positive changes in your approach to promote the ecommerce business.
The sphere of mobile commerce in our time is enhancing in different aspects. Well experienced online retailers make certain that the mobile app is an alternative channel for generating sales and also building brand equity. You will get loads of advantageous things from the mobile app for commerce.
For example, you can make your customers happy and encourage such customers to return to their online store within a short period. You will get the mobile loyalty app to maximize the interaction with existing customers. The first-class loyalty programs not only increase customer retention but also lead to the maximum revenue for the business online. The best e-commerce mobile app includes simple navigation, satisfying UX, and very good usability.
The cost of the basic eCommerce app development service:
Entry-level features of the basic eCommerce app are the basic level user interface, registration, and login via the email and password, user profile, search, ratings and reviews, payment application programming interface, shopping cart, transaction tracking and push notifications. The cost required for this basic eCommerce app development is between $5000 and $30,000.
The cost for the intermediate eCommerce app development service:
The main features of the cross-platform eCommerce app other than all the features of the basic level app for both iOS and Android users are as follows.
Advanced search
Calendar
Catchy app icon
Cloud syncing
Engaging user interface
Geo-location
Gifts
Social media
Tags, ratings and review sorting
The average cost for this intermediate eCommerce app development varies on the above factors & selected platform for development.
The cost for the enterprise-level eCommerce app development service:
Smart and successful business people choose and invest in the enterprise-level eCommerce app design and development service. This is because this app lets them get the relevant traffic from all directions. Once you have decided to get the web-based and hybrid app with the maximum user data protection and security, you can prefer and get this app. You will get all the features of the intermediate eCommerce app development along with the following features.
APIs for SMS messaging, third-party services and phone number masking
Auto order confirmation
Barcodes or QR Codes
Crash reporting
Device sensor data
Highly interactive and personalized user interface
Modern multi-vendor handling
Multilingual support
Payment processing
Social sharing
Two-factor authentication
The approximate cost to develop eCommerce app in this category depends upon the above factors & selected platform for development.
Make a well-informed decision:
Many companies these days attract business people by the best and affordable e-commerce app development services. You have to find a reputable ECommerce Application Development Company recommended mainly because of the customized yet reasonable price of the service. You will get the prompt guidance from specialized and friendly eCommerce app developers. You will be comfortable and happy to discuss with the successful eCommerce app developers to get the appropriate eCommerce app on time.
Regular updates of resources and technologies used by eCommerce app developers play the main role behind their success rate in this profession. You may have a reasonable budget for the eCommerce app development service and decided to find the company specialized in this service. You can read testimonials from clients of every leading eCommerce app development company at this time. This is because you can get the absolute guidance and decide on the suitable eCommerce app development service.
Conclusion
Most of the successful business people are using mobile apps for their eCommerce business because it is a hassle-free method to increase your sales and proven approach to keep pace with the marketing trends at the same time. You can use every chance to improve the success rate of your brand on the target market.

Almost every user of the Smartphone is willing to make positive changes in their lifestyle. They are eager to use the convenient and quick ways to manage their daily deals such as shopping through the mobile. As an owner of the business in any sector, you can spend enough time and research the eCommerce app development services in detail right now. You will get the absolute guidance to decide on and invest in a suitable eCommerce app development service.

For Inquiry: https://www.webcluesglobal.com/contact-us/

[supsystic-social-sharing id='1']