March 06, 2019 |
Web
Future scope of Ruby on Rails Framework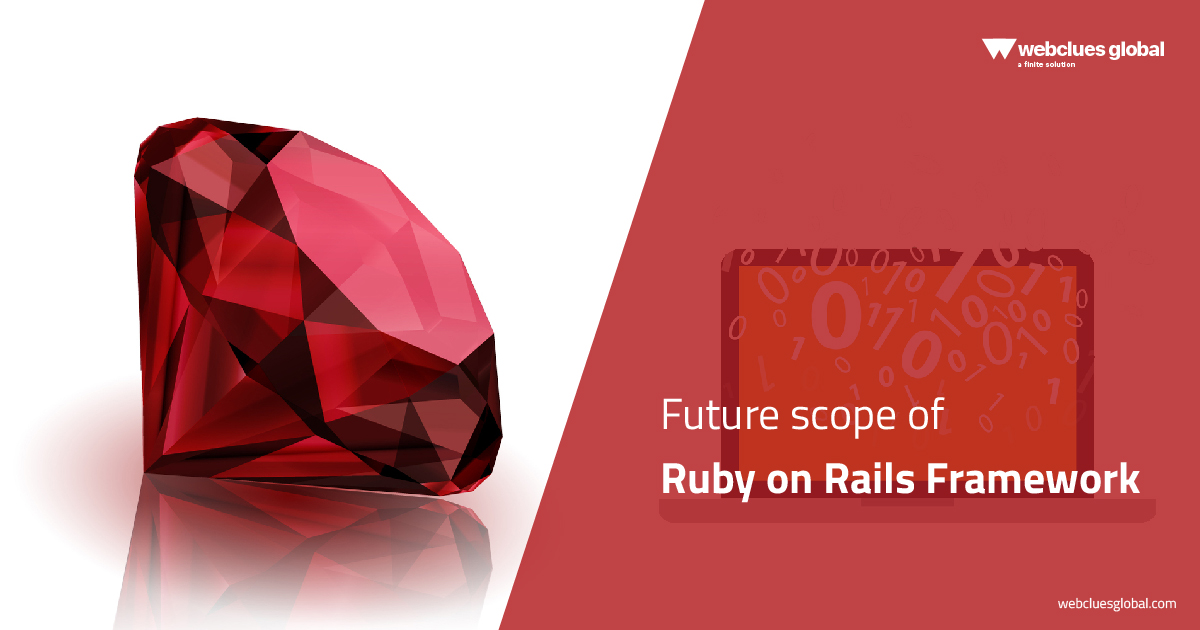 A decade back Ruby on Rails based development held a lot of value. The demand for big developers remained really high. Many big companies like Github employ it to create dynamic and creative web apps. For some companies like Railsware, it almost behaves like a ground-breaking technology.
Even today though there has been a little shift in the popularity of Ruby on Rails after the advent of Python, Java, PHP etc. yet the framework still holds significant value. Many Ruby on Rails development companies have stick to their opinions and are still working on the same. Now the question arises what is written in the fate of Ruby on Rails in the near future!?
Is ROR really close to death?
Many prominent companies are still showing their loyalty towards Ruby on Rails. Ruby on Rails has successfully secured one of the top positions in the global rankings. Many remarkable companies like Airbnb which has a customer base of 150million and Shopify that powers 600k business across the globe still is adamant on their decisions to apply the framework. Thus with the current reputation of the Ruby on Rails framework, it will be surely incorrect to say that the framework is at the verge of death.
Why Ruby on Rails will make a favourite choice amongst the developers in the near future?
The near future will witness many Ruby on Rail developers. Some best Ruby on Rails companies in the US is hiring Ruby on Rails developers even now to a huge extent. Given below are some reasons that explain why Ruby on Rails has a bright future.
Apt for a low budget
Budget is very crucial as far as building and growing the business is concerned. Development with Ruby on Rails reduces the development time to a great extent hence the cost also. It allows for quick prototyping too. The MVC structure and the readymade plugins allow you to quickly build web apps.
Community
The community of the Ruby on Rails framework has contributed a lot in building the present day technology ecosystem. Their immense contribution in augmenting the information related to the framework has helped the learners really well. The developers are very keen and enthusiastic to solve the bugs and issues.
Consistency
Updating simplifies to a great extent with Ruby on Rails framework for the future. The code written is well-structured and easily readable because of which consistency can be maintained.
Easy testing
The framework provides the developers with easy testing because of some of its built-in testing frameworks. This helps Ruby on Rails developers in US, India, New York amongst others.
The future
After seeing the merits of the Ruby on Rails framework we can easily say that it is damn sure that Ruby on Rails development will have a bright future in the coming years. The way it minimizes the developing time, the ease of Maintenance and updating convenience that it provides, the efficient testing mechanism and large support system it possesses coupled together makes it a great choice and in the coming decades, its popularity will rise for sure.

[supsystic-social-sharing id='1']