Our
Services
Cross-Platform App
Development
Cross-platform development is a multiplatform that allows the development of products and services for several platforms or software environments. This system accustoms to different operating systems or environments within a single or standalone application. WebClues Global is prominently recognized for delivering cross-platform services which are compatible, reliable and easy to use across multiple mobile based operating systems.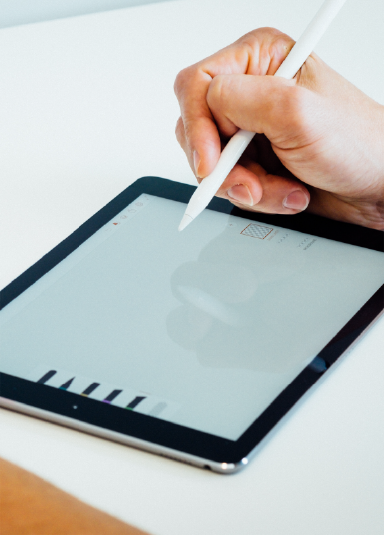 01.
We offer device-oriented services without compromising on the features to build a native environment, capable for different platforms.
02.
Our expert team at WebClues Global delivers cross-platform services with high-end development using Phone Gap, Angular JS & Iconic, Jquery, Drupal, Core PHP and Xamarin.
03.
At WebClues we help you develop mobile applications adaptable to diverse industry standards assuring smooth running of the application on every mobile device.
04.
With our outstanding capability and experience in mobile app development, we serve on a number of platforms such as IOS, Android, Windows and Blackberry.
Our Process
Our process has been grind and accomplished through years of experience and is applicable to any business model or industry. Our approach is not only to develop crafted solutions for existing problems, but we also look towards the future that helps to stay ahead of market trends and prepare for new challenges.
Keeping It Agile
Agile methodology embodies "we" rather than "I". Our agile methodology lets you to work together according to the various modules. It operates through linear planning and control in order to capture values for shareholders. Organizations looking to transition towards agile can achieve this by collaborating with the workforce and leading them to the path and self-discovery. Realizing the importance and impact of active collaboration and emphasizing on how it would make the workforce better for future.
Communication
Communication is the process to transfer information between clients and company. We are passionate about client's business and we take the time to truly understand their needs and requirements. We are natural connectors that leverage our wealth of networks, market knowledge and industry insights to assist our clients. During every module we notify our client and see if their requirements are fulfilled or not.
Quality Is The Key
It doesn't matter how efficient, how progressive, or how automated a company becomes, if the quality is compromised the result are disastrous. That's why quality is the building block that supports every transformation initiative, across each phase of product journey. At our company we never compromise with the quality and we make sure that our company can consistently meet brand's standards by proposing IT innovations and managing risks.
LaundroKart
LaundroKart provides premium app and web-based service for Laundry, Dry-Cleaning & Ironing. Schedule a wash & our agent will be at your doorstep for pick up. We take extreme care of your clothes and give you instant clothes to wear.
Indian Railway
Indian Railway IRCTC PNR App is a must-have app for all Indian train users. This app is available in Hindi, English & Bengali. Check Indian railway train schedule, PNR status, book tickets on IRCTC, get NTES information and much more in one simple app!
Digypay
Bitcoin is the world's first digital decentralized currency and payment netwotk. It helps us connect financially just like the Internet has helped us connect socially. Digypay is the faster and easiest way to Buy and Sell Bitcoins.